Create beautiful posts for each social network and distribute them
across all your managed accounts, in just one click.
Powerful Content Editing
One single, amazing composer to enhance your messages with images, videos, photogalleries, links, emoji, animated gifs and many other options.
We Support The Most Popular Social Networks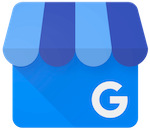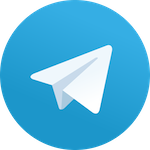 ---
Compose in Multi-Channel Mode
Stop opening new tabs, copying/pasting messages and uploading attachments again and again! Our awesome message composer brings all social accounts to your fingers, saving you a lot of time.
---
Add a Touch of Empathy
Pick the perfect emoji right when composing your messages. Search and share the most irresistible GIF from Giphy, the world largest database of animated GIFs, perfectly integrated in PostPickr.
---
Manage Links as a Pro
Shorten and track links with the most popular services, directly from the Post Composer. Easily create customized and branded links from every URL you share.
---
Enhance Messages With Visual Content
Boost your social posts by uploading images, graphics or photo galleries. You can search from more than 1,000,000 free images, available just a click away, for standard or commercial use.
---
Fine Tune Your Images
Make your images look professional! Optimize thems for every social channel: easily edit, enhance and resize your images with PostPickr's Adobe Creative Tools integration.
---
Spread Videos Across Every Social Channel
Schedule and publish videos on Facebook, YouTube, Instagram, Twitter, Google+ and Telegram from one platform. Upload files from your computer or from cloud, by connecting to your Google Drive, Dropbox, Box.net, OneDrive or FTP account.
---
Additional Features and Options
Create new Facebook albums and Pinterest Boards, or choose existing ones to collect your published images. Organically target Facebook posts by locations, languages and interests. Enhance Telegram and Google+ messages by applying styles and hyperlinks.
Manage all your favourite social accounts from one place
and save up to 70% of your time.
SIGN UP FOR FREE